We are one of leading refreshment wet towel supplier for Aviation Industry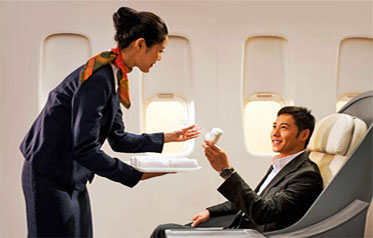 Refreshment Towel for Business Class Customer
100 Different styles and packs to choose
Available in different sizes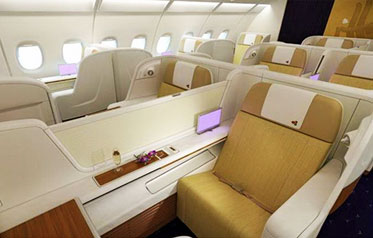 Refreshment Towel for first class customer
100 Different styles and packs to choose
Available in different sizes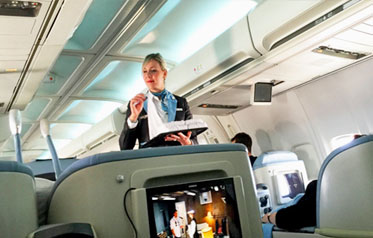 Refreshment Towel for economy class customer
100 Different styles and packs to choose
Available in different sizes
Airline Towels Service
A refreshing experience perfect for any flight. Give your passengers that "special" treatment they deserve! A hot towel during flight is the perfect way to let them know you care! Our Cabin Towels are perfect for large airlines or smaller, more personalized airplane travel.
Handing out hot or cold towels gives passengers a chance to cleanse themselves during their flight, to wipe their eyes after a nap, refresh their face and neck and most importantly to clean their hands without leaving their seats before a meal is served.
In the past, the majority of airlines carried towels made from reusable, 100% cotton terry toweling and if you prefer the luxury of real cotton for your passengers. FRNHZ Int. can supply hot and cold cotton towels in whatever size you need, packed into quantities suitable for your cabins.
First Class and Business Class airline passengers need to arrive at their destination feeling fresh and alert. Every little contribution to their in-flight rest and comfort will help them remember their journey favorable.
Moreover, your best clients understandably expect a degree of luxury on their journey and one small way to help meet that expectation is to provide soft and refreshing hot towels so that they can step off the aircraft feeling clean and revived.
FRNHZ Int. can supply hot and cold towels for every budget and these towels are second to none. First Class passengers of leading airlines are being invigorated by these hot towels every day and we believe you will not find a better quality luxury hot towel on the market.
Our First Class hot towels come to you in packs of six and each towel is individually wrapped in a perforated pouch. please click here for if you have any queries.